I took my first pictures of the night sky on 18 June 2015 in Shanghai. There, the night sky is a thick crust, illuminated by a million lights, devoid of stars. I began photographing the sky out of boredom, and because there were no stars, I documented the clouds. Their shapes were constantly changing, and no one moment resembled the one before it. That very short time spent observing the sky was a special instance of being-in-the-moment.
12 Nights
18 June 2015 – 14 March 2018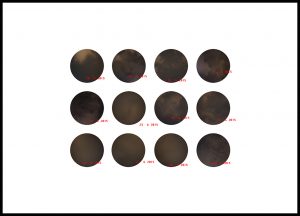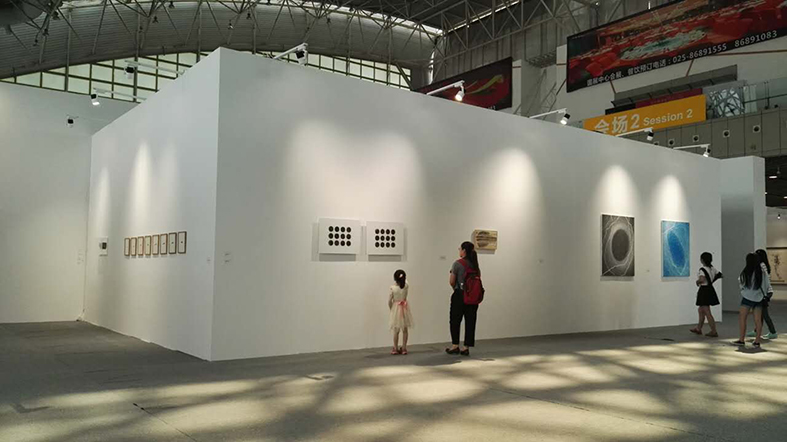 Bronze Award at The Second International Nanjing Festival
Nanjing, China
16 – 26 September 201
103 Nights
artist in residence in Shanghai, China by a grant of The Swatch Art Peace Hotel
18 June – 29 September 2015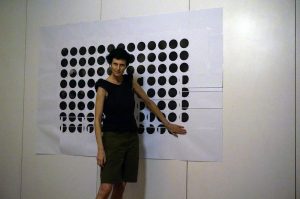 The Skies above Me, 2016
I take a photograph of the night sky every day, and often this is the last thing I do that day. I then cut the photograph into a circle and make some kind of a black hole. The outlines of clouds are visible on the photographs, but still, these are just various shades of black with fewer or more white dots if the sky is clear, or one large dot if the moon enters the frame. Yet the night is not nothing. I see the night sky as an image of the subconscious. Nighttime is the other, unknown and dark part of the day, and taking a nightly photograph of the sky is my ritual. At those times, only the sky is above me.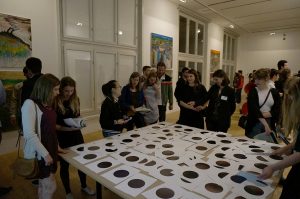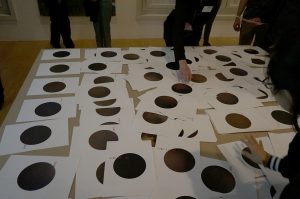 8th Triennial of Contemporary Art – U3
Beyond the Globe
Museum of Modern Art, Ljubljana
3 June – 18 September 2016
Curator: Boris Groys