In 2009 I cut out newspaper photographies of various of people who had found themselves in particularly exceptional circumstances. Although these events in many ways profoundly impacted on those people lives, we will never learn theirs names.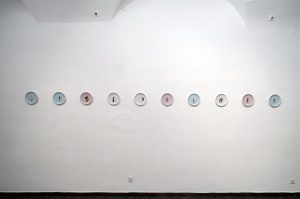 Monuments to the unknown Heroes
Self-Published, softcover, offset-printed, signed, numbered, edition of 100, 12 x 17 cm, 80 pages, 2013, 40 €
Collage of various cuts of newspaper photographs depicting people who have found themselves in very special situations in the historical events.
20 for 15
P74, ljubljana
3 – 28 February 2012
Curator: Tadej Pogačar
III. International Ceramic Triennial UNICUM
National Museum Slovenia, Ljubljana
15 May – 30 September 2015
Award Unicum at 3. International Ceramic Triennial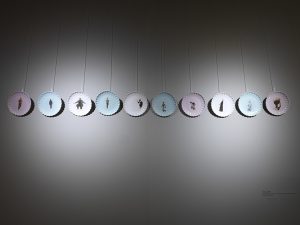 Nika Špan: Was it a car or a cat I saw
Škuc Gallery, Ljubljana
5 November – 1 December 2015
Curator: Vladimir Vidmar